Disability Doesn't Discriminate, but the Government does. Turn 65 and become disabled, the National Disability Insurance Scheme (NDIS) – meant to be your safety net – doesn't cover you.
In 2013, the Federal Government deliberately amended the Age Discrimination Act allowing the NDIS to legally exclude people over the age of 65 from the NDIS.
Also excluded, Australians who were over 65 and living with a disability when the NDIS was rolled out.
65 – And You are OUT!
It is discrimination that could impact you, your mother, your father, your sister, your brother, or anyone you love.
We need your help to end that.
1 in 5 Australians are living with a disability
Almost half of Australians living with a disability are over 65
A person over 65 who has a Spinal Cord Injury receives $52,000 a year instead of $165,600
Campaign ads will hit TV screens to help stop age discrimination targeting people over 65 who are living with a disability. Disability can impact anyone at any time and doesn't discriminate, so why should age matter? It is unfair, unjust, and unacceptable, and it must end now.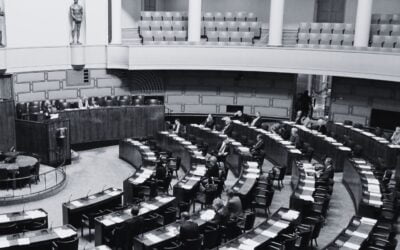 DISCRIMINATION SCORECARD As this fast and furious election campaign draws to a close the Disability Doesn't Discriminate campaign has compiled a score card as to where the political aspirants stand on the issue of age discrimination. Anyone 65 and over who acquires a...
read more