Terry Cokeley
"The injury is not age-related. He shouldn't be discriminated against because of his age."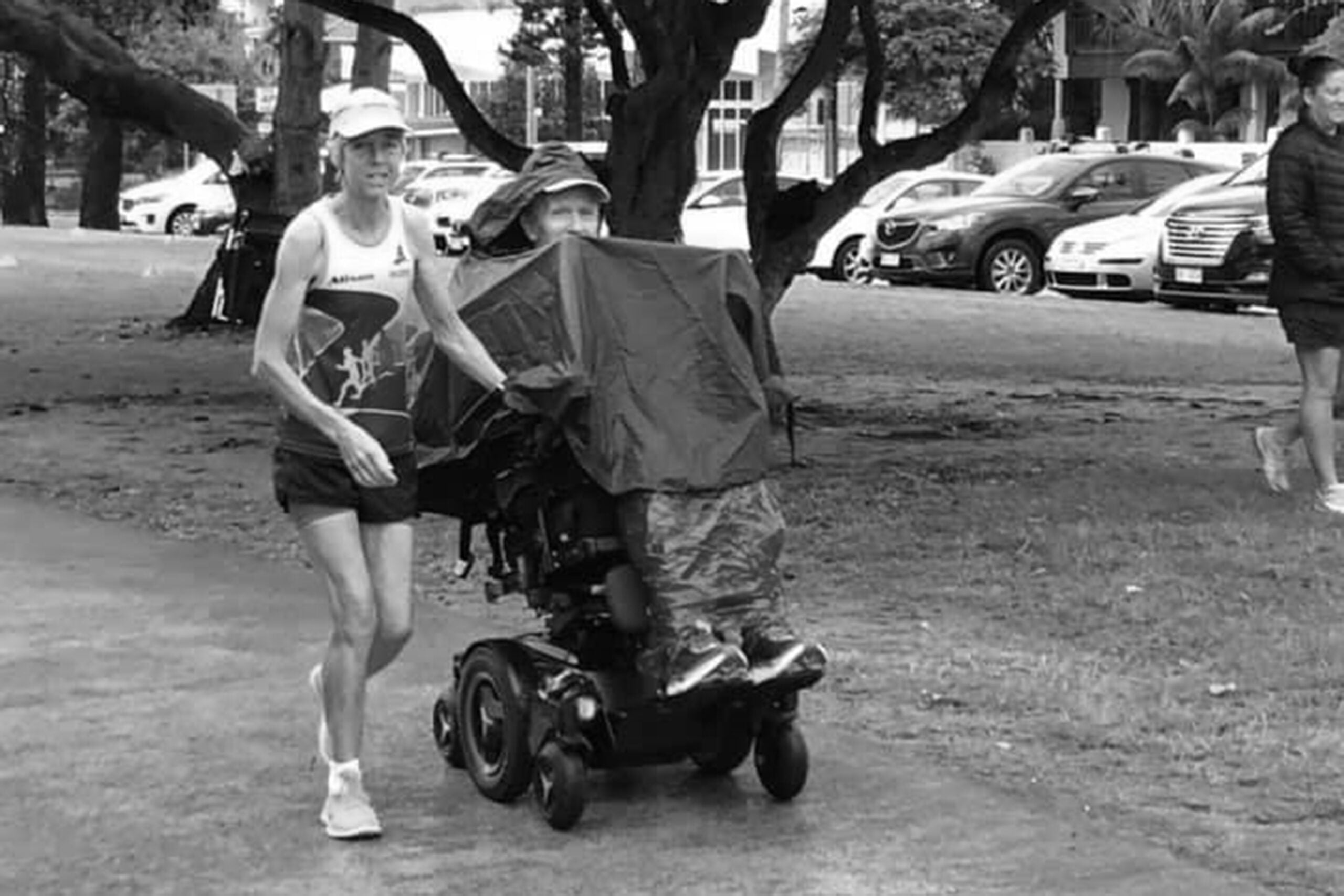 Terry Cokeley was a rugby union player, a marathon runner and an avid runner with 'parkrun Australia', right up to the day of his accident. Now he is a victim of age discrimination, after sustaining a Spinal Cord Injury as a result of a cycling accident two years ago.
At 74, Terry is living with quadriplegia. He receives just $52,000 a year in support through the My Aged Care scheme. Why not the National Disability Insurance Scheme (NDIS)? He was over 65 when he was injured, excluding him on age.
Terry and his wife Alison say it is unfair and unjust.
"The injury that Terry has, is not age-related. It happens to 18-year-olds, 20-year-olds. He shouldn't be discriminated against because of his age," Alison said.
In July 2019, Terry was participating in a 30-kilometre cycling event, when he hit an obstacle in the road. His life changed forever.
Immediately following the accident, Terry couldn't move and was told he was paralysed from the chest down. An irreparable spinal cord injury to his C3/C4 vertebrae cost him the use of his arms and legs.
"Life changes. One minute you're very fit and active and then the next day, nothing, you're not able to do anything," Alison said.
Terry spent the next 12 months in the Spinal Injuries Unit at the Princess Alexandra Hospital in Brisbane, Queensland.
If Terry had been under 65 at the time of his accident, he would have been eligible for the NDIS and could be receiving up to $250,000 in financial support.
Terry said that would help with accessing extra hours of care, and opportunities for more rehabilitation with Allied Health Teams. This would assist his wife Alison (63) who finds herself being his full-time unpaid carer.
"She's my number one nurse helping me 24 hours a day. She's exhausted every time she goes to bed, so having more services at home to help her out would be tremendous," Terry said.
"We'd be able to have access to more care and support, which would just relieve me of the main care at the moment. It would be amazing if we, and others in the same situation, had access to more of that," said Alison.