Ian Williams
"I missed out by 27 days. That was gut-wrenching."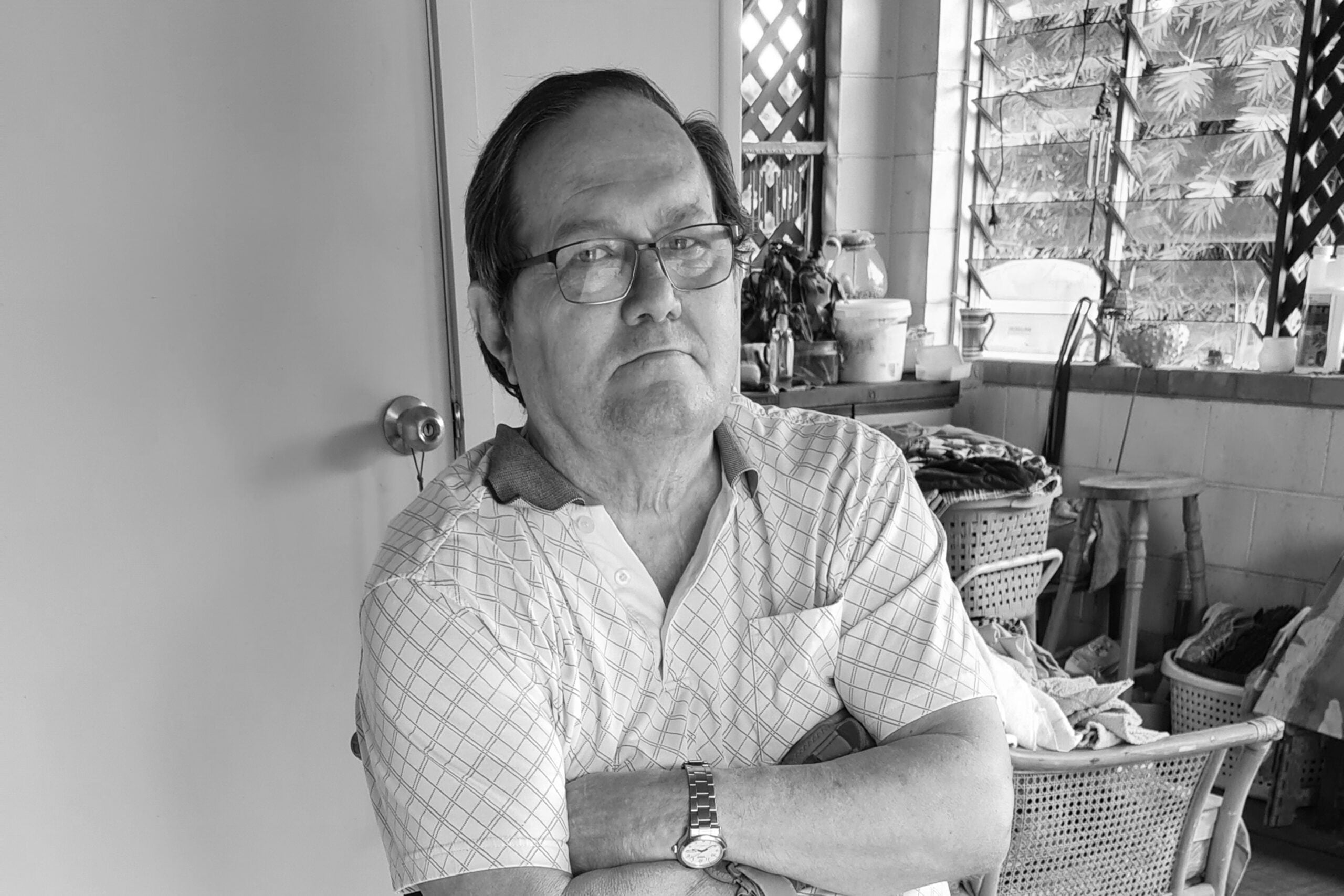 Ian Williams is living with paraplegia. He's been using a wheelchair for more than 40 years after a devastating motorbike accident. Now, at 68 he's a victim of age discrimination.
The National Disability Insurance Scheme (NDIS), introduced as the newest health reform since Medicare, should have given Ian the support he needed. But instead, because he was over 65 when it rolled out in his hometown in far north Queensland, he didn't qualify.
He missed the cut off by just 27 days.
And he only found out in the last few months, that his age was one reason he missed out on increased funding and support.
"That was gut-wrenching. Before I knew that I was praising the NDIS. But now, I think it's a bloody load of rubbish," Ian said.
The second reason he missed out is because of the haphazard way the bureaucrats rolled the NDIS out.
The couple live in El Arish, a 90-minute drive south of Cairns. If they lived 100 kilometres further south, he would have made the cut off.
"It started in the Cairns district on the first of January. I turned 65 on the fourth of December. I missed out by four weeks. If I'd lived 100 kilometres south in Ingham, I would have been right because I was under 65 when the NDIS started in the Townsville area around six months earlier," Ian said.
"It wasn't just age discrimination; it was discrimination based on where you live.
He manages with a power-assisted wheelchair, but it's five years old and starting to fall apart.
To help make ends meet, he continues to work part-time and only receives very limited support through the Medical Aids Subsidy Scheme (MASS).
The NDIS would not only mean a new wheelchair but the right wheelchair for his body. It would also mean not having to worry about how to pay for replacement parts, servicing, and other equipment he will need as he gets older.
His wife, Lorna, who at 63 is his carer, would also receive much-needed support. Funding for a special carer would help give her a break.
"I might need someone to help me. It's that or go and live with my mum in a nursing home and I don't want to do that yet," he said.
"The NDIS would have made a huge difference to my life. I'm bloody annoyed because I can't access it."