Helen Bonynge
"It feels like at 65 you have been put on the scrap heap. It fills me with anger and sadness"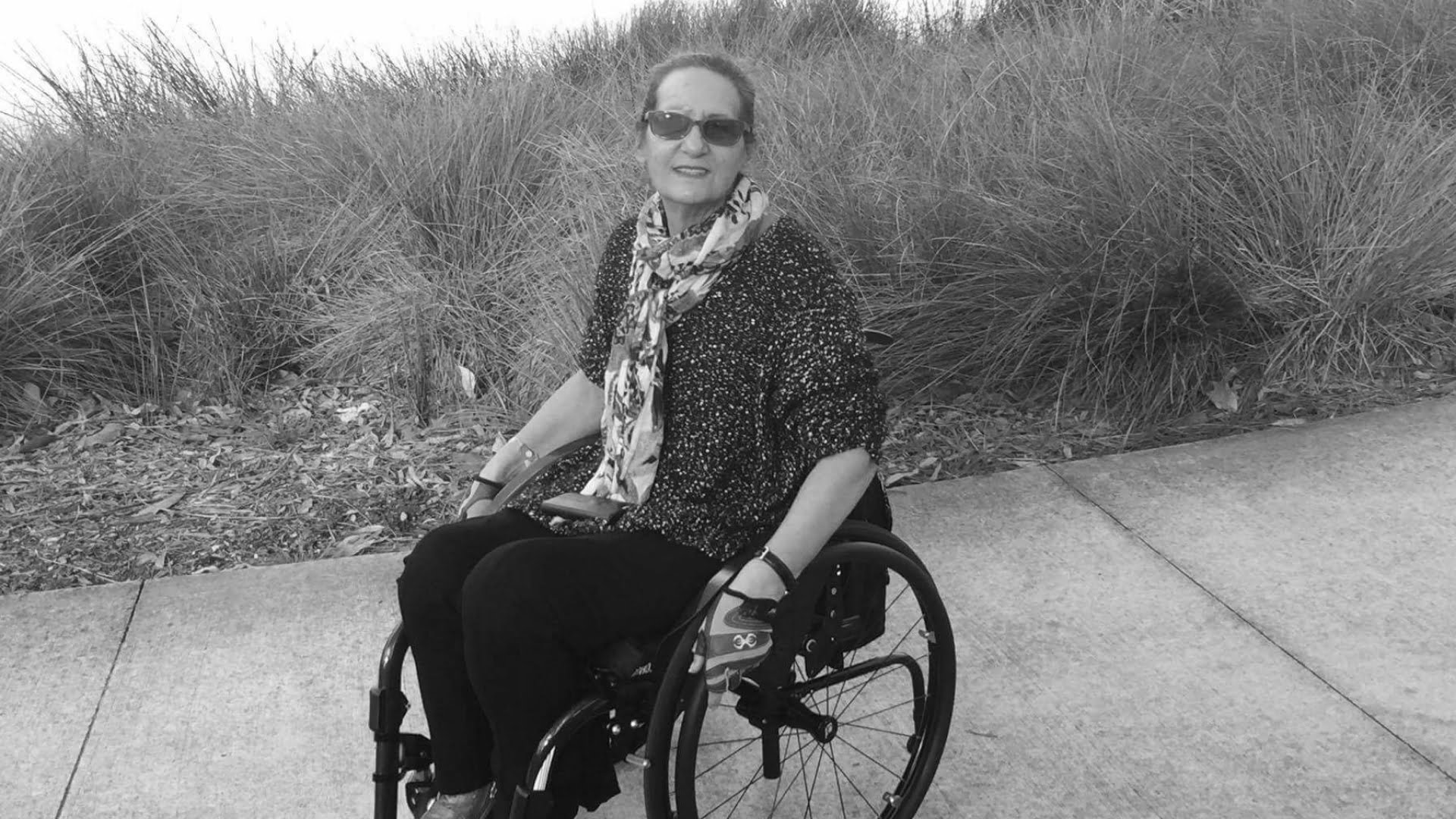 At 69, Helen is still waiting to see what assistance she will receive through the My Aged Care Scheme. Why not the NDIS? She had her 65th birthday six weeks before the NDIS started in Sydney's inner west, where she lives, meaning she was too old.
If she lived in the Northern Beaches, where the NDIS was rolled out the previous year, she would have qualified.
She says it is a very distressing situation.
"I do not feel old, but the Government says that I am. It feels like at 65 you have been put on the scrap heap," Helen said
"I only found out via this campaign that the Government deliberately changed the Age Discrimination Act in 2013, so they could legally exclude those over 65 when the NDIS began. This is why I am not eligible for the NDIS."
Under the NDIS, Helen would be eligible for financial assistance and support of up to $250,000. My Aged Care only provides up to $52,000, which is means tested. NDIS is not means tested.
"Aged care gives me very little. It's suited for the elderly but is totally unsuitable for those of us with a disability. It does NOT allow them to be properly cared for. It does not meet our needs. Those who require 24/7 care are NOT given sufficient funding.
Helen is also on a waiting list for My Aged Care, which she may get in a year or 18 months.
"I am fortunate my husband is able to help me at the moment, but as we are both getting older I fear for my future when I need more help. My Aged Care would not give me the support that I need and I find that very frightening. Sadly, I feel I would be left at home with no help, as others have been, and would have to try and muddle through," Helen said.
"Our Government is discriminating against the disabled by cutting off NDIS to those over 65," she said.
"I know this discrimination has impacted both my general health and wellbeing. It is difficult to see friends with the same disabilities as me getting treated so differently, just because they are younger than me.
"It fills me with anger and sadness. Everybody with a disability, regardless of age, should be treated equally.
"Disability doesn't discriminate but the Government does. It is time that changes are made."
It only takes seconds for people to add their voice to this campaign, but the impact is massive.