Dennis Jones
"We're made to feel like we have to beg."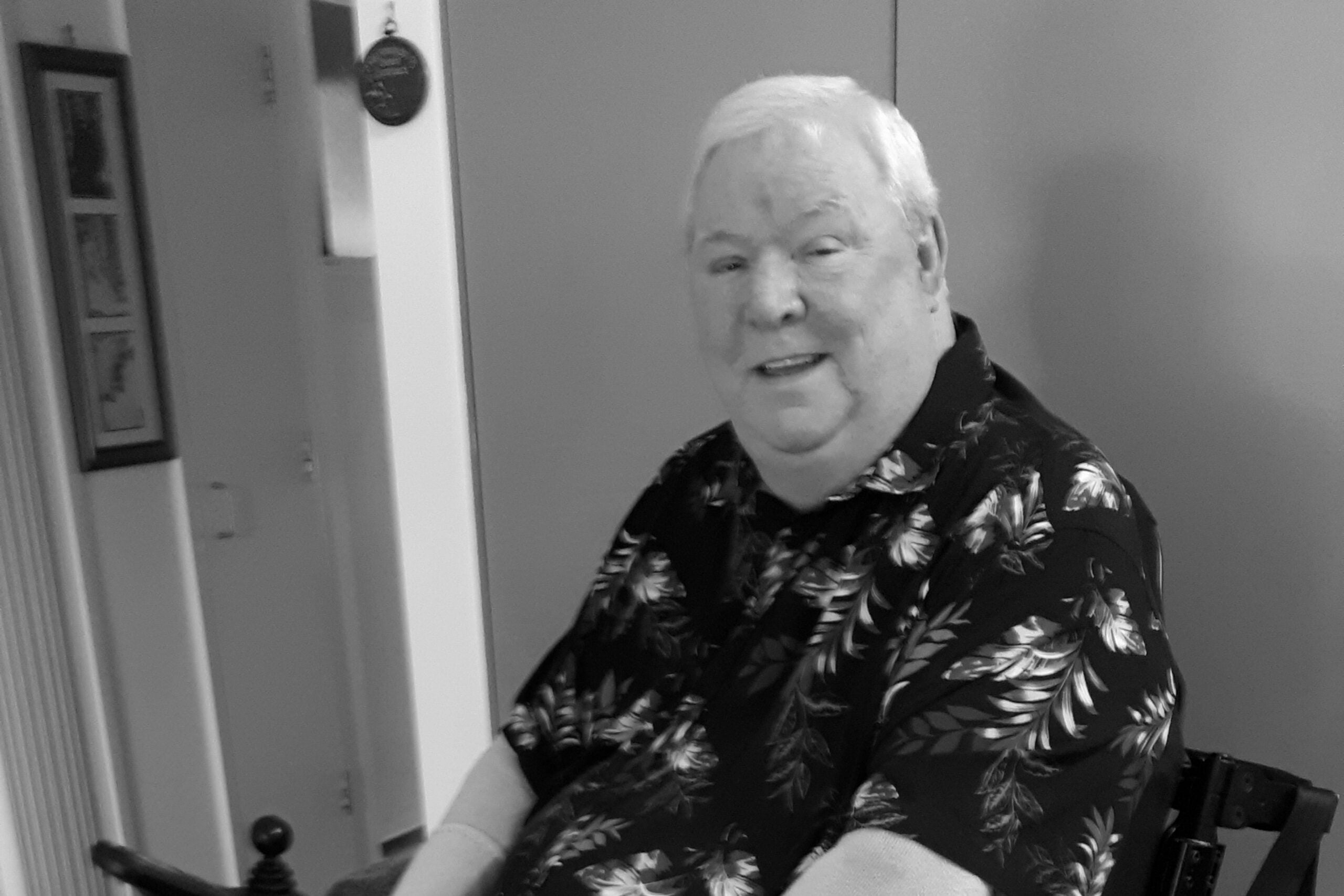 Dennis Jones is 72 years old. He and Margaret struggle to make ends meet because he is a victim of age discrimination, excluded from the National Disability Insurance Scheme (NDIS).
Dennis, who lives with quadriplegia after an horrific car accident at the age of 38, is under the My Aged Care Scheme. Why not the NDIS? Because he turned 65 a few weeks before the NDIS was officially rolled out in Brisbane.
Margaret, at 65, is his full-time carer.
"The system is definitely unfair towards somebody who's disabled like myself. The expense is just terrible," Dennis said.
They way Margaret describes it is heart-breaking.
"We didn't realise the enormity of it at the time, because we didn't know exactly how the NDIS was working," Margaret said.
"They make you feel like you're begging when you don't have the funds for something that you need medically.
Due to Dennis' Spinal Cord Injury, he can't control his body temperature so as well as vital equipment, including a wheelchair, special mattress and hoist, they need air-conditioning in their van to get to medical appointments.
"The arguments we were having over the air conditioning service, we were practically begging to get it paid for. It's shocking," she said.
"In the end it was refused because it was outside the home and yet My Aged Care pays for the more expensive cost of taxis to medical appointments. It's unbelievable.
"They put you on the back foot before you even begin. You know straight away you're up for a fight."
It's been a double whammy for Dennis and Margaret. Not only did they just miss out on the NDIS but it also had a negative impact on other funding they receive. Pre-NDIS, the Medical Aids Subsidy Scheme (MASS) paid for nearly three quarters of a replacement wheelchair, post NDIS that dropped to half. And a new hoist was free before the NDIS began, but not now.
Under the NDIS, Dennis' type of paraplegia could see him qualify for between $123,000-$250,000 worth of supports every year, up to five times more than what they struggle to live on now. Funding that would also help pay for more visits by a carer to give Margaret some well-earned rest.
"It's very discriminatory and so unfair.
"The whole idea of the NDIS is it's supposed to help people with disabilities stay at home. In our case, we will both end up in care homes because we can't afford to live in our own home.
"What they don't seem to realise is that at 65 years and older, life just gets harder. The older I get, the harder it is for me to look after Dennis," Margaret said.
"Why allow someone at 64 years and 364 days to get NDIS, and not allow someone who is one day older. What has changed? Nothing.
"The disability is exactly the same, the only difference is the age."