John Moxon
"As my condition gets worse my funding stays the same. It really isn't enough"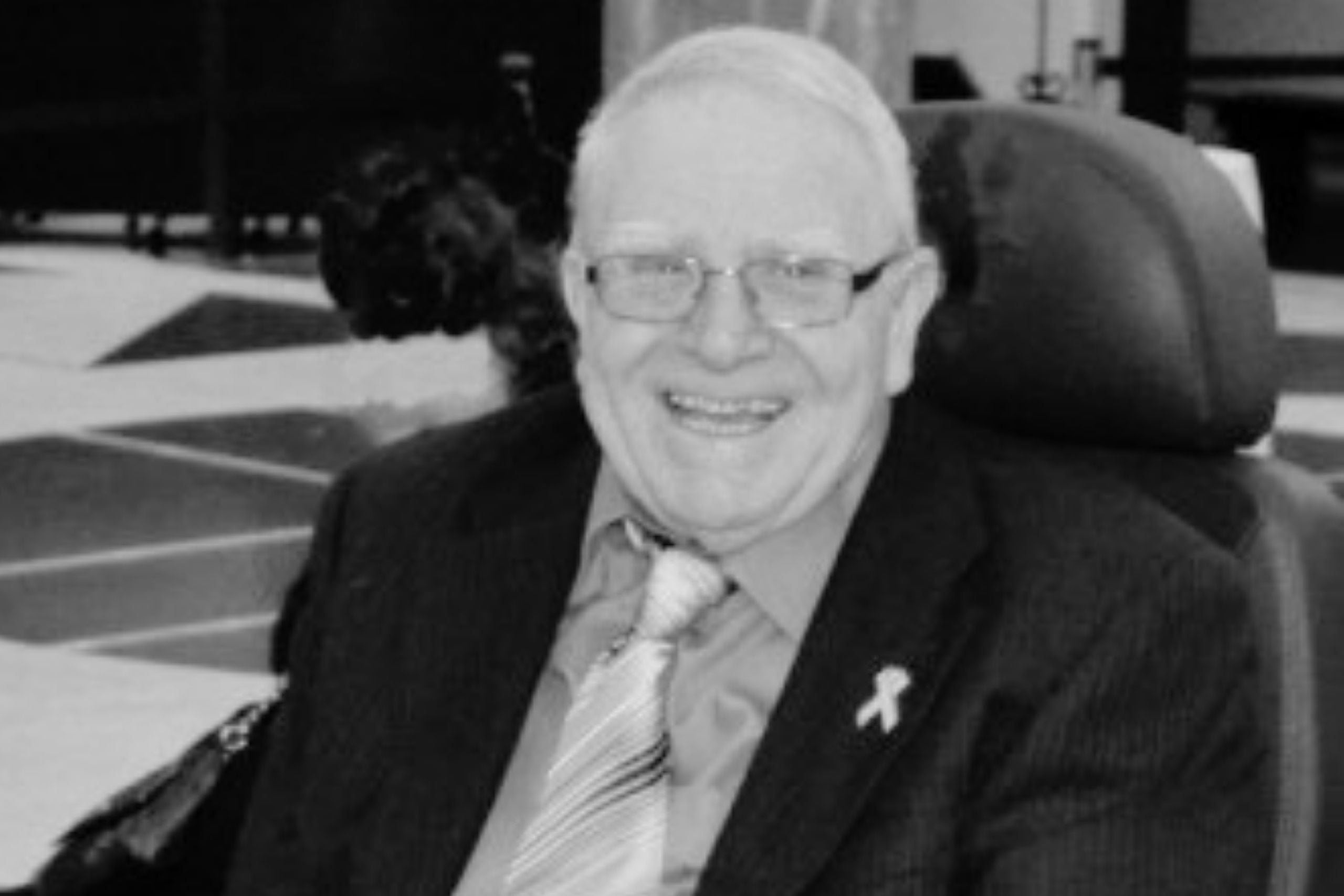 Following a racing car accident in 1970 that left him with quadriplegia and ended his engineering career, John rejoined the workforce, starting a small business. When that failed he attended university and graduated with a BA(HonS) and commenced a successful career in the NSW public service until he resigned in 1998. He then went onto establish his own consultancy business, which he ran for the next 10 years, retiring at the age of 69.
John said "I was always taught to work hard and not ask for handouts, so for me working was always important".
Whilst working John also took on the official role of being a mentor and disability advocate to others living with disabilities.
He says "I hope I can be a role model for other people with disabilities to study and pursue a career"
John has always put back into society more than what he has taken. When he reached out for help from the NDIS, it wasn't there for him.
"I only get $52,000 a year from the aged care system and from that I pay a 12% management fee and a co-payment of $5,000. As my condition gets worse my funding stays the same. It really isn't enough, even for my personal care."
"What's the alternative? An aged care facility where they don't know how to deal with my disability? I don't want that to happen," said John.
To make his situation worse, John needs to save $45,000 over the next three years for vital equipment that he needs because of his disability and which will need to be repaired and or replaced.
"I don't have enough for personal care seven days a week; I only have support for three days. I need to save for disability equipment"
John, who can't access the NDIS due to age discrimination, is forced to ask his wife to be his personal carer; this changes the family dynamic and makes an already stressful situation worse.
"I really don't like asking my wife to do it – it's not good for her health and it's not good for our relationship".
No one should be put in this situation. Help change John's life and that of others. It only takes a few seconds to add your voice to our petition and help end age discrimination.